Did You Know...
Co-op grads earn 15% higher starting salaries than non-co-op grads1
Co-op students are more likely to land more prestigious, better paying jobs than their non co-op peers2
80% of employers surveyed say co-op and internship students are a source of new talent and potential future employees3
Graduates from co-op programs report better job-education match4
What Co-op Can Do for You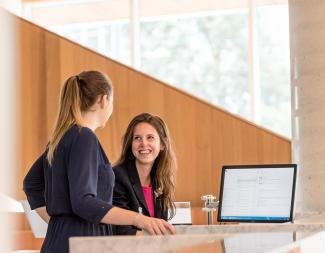 Industry Work Experience
Build an impressive resume while gaining new skills and cultivating professional work experience.
You'll have access to carefully picked job opportunities, some of which are exclusively available to co-op students. Relevant work experience can help launch your career after graduation, giving you an edge in the competitive job market.
Finance Your Degree
Co-op students are paid at industry standard wages for their work, giving you the chance to earn money and graduate with little to no debt at all – all while building career-related skills.
Diverse Career Network
With access to vetted employers who are interested in mentoring and supporting students, you'll build a professional network of valuable employment contacts and lasting connections with like-minded, talented professionals.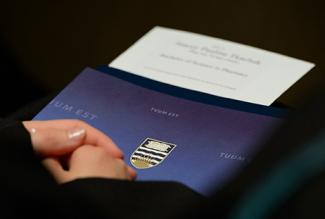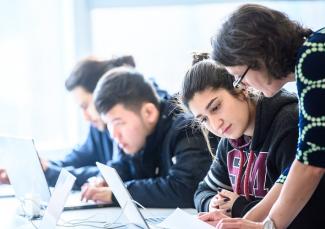 Access to Career Resources
Our staff of career development professionals provide personalized guidance, including application reviews, one-on-one interview preparation, and ongoing support during your work terms.
This, as well as mentorship opportunities with experienced co-op students and alumni, will ensure your success in the program and after graduation.
Job Search Skills
Your co-op journey will give you a chance to master your job search skills. You'll develop techniques for writing effective resumes and cover letters that stand out to employers, and how to best conduct interviews, in person, via phone, or by video.
Insight into Career Options
By working in different roles and with a variety of employers, you'll gain more awareness of specializations in your field, or even learn about careers that you never knew existed.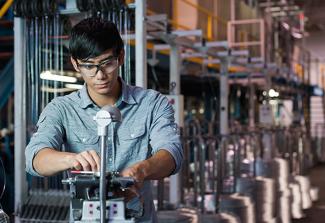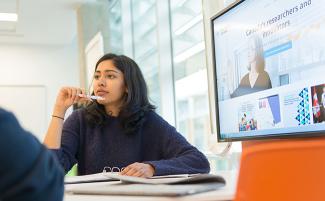 Enriched Classroom Learning
Discover how your degree applies to the workplace and integrate your classroom learning with relevant, hands-on experience.
Leverage your time in co-op to explore the professional industry, then return to academics with a refreshed and deepened perspective on your studies.
Combine Work & Play
For students with a sense of adventure, there are opportunities to travel across Canada or around the world for your co-op terms, allowing you to benefit from invaluable personal and professional growth while seeing new places and experiencing diverse cultures.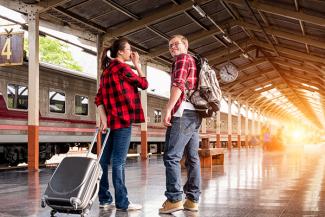 1 Statistics Canada Youth in Transition Survey (YITS), 2011
2 Statistics Canada Youth in Transition Survey (YITS), 2011
3 Leger Marketing employer survey for Universities Canada, 2014
4 Statistics Canada Graduating in Canada: Profile, Labour Market Outcomes and Student Debt of the Class of 2009-2010, 2014